For Miriam and Ray Callahan, generosity is a way of life. They've given back to their communities in countless, creative ways—including the creation of Elf Acres, a Christmas-light drive through on the land surrounding their home in San Antonio. It's a project four years in the making, and the Callahans have spent their retirement turning it into one of San Antonio's best Christmas experiences.
The Callahans have also committed to contributing either $10,000 or 10 percent of their annual profits, whichever is greater, to Children's Emergency Relief International (CERI).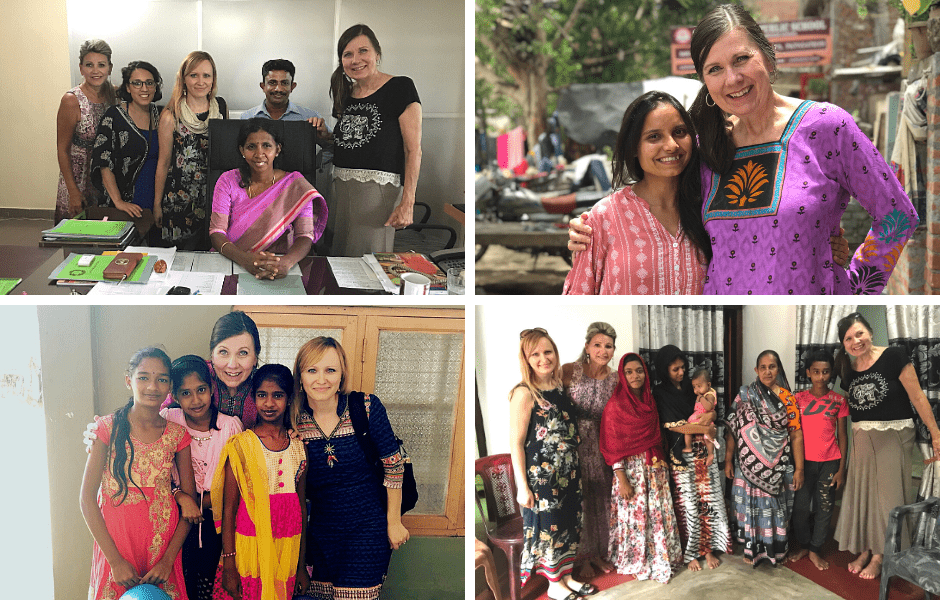 Miriam Callahan, with Connie Belciug, in Sri Lanka and India (2018)
Miriam has a long history with CERI. She's taken eight mission trips to Moldova and spent several weeks in South Asia with CERI's Executive Director, Connie Belciug. During these trips, they've worked to develop policies and programs that support families and help children thrive. Miriam also spent 10 years as a CERI Ambassador at City Church in San Antonio, where she served as a counselor and pastor.
While the Callahans' contributions from Elf Acres is a recent act of generosity, it's certainly not their first. Miriam spent years as a social worker and Christian Counselor. Ray aided international populations while in the Navy and as a volunteer. They served as house parents for teenage boys when they were newlyweds in their 20s. And they've sponsored two girls from Moldova through CERI for a decade. They maintain contact with the girls to this day.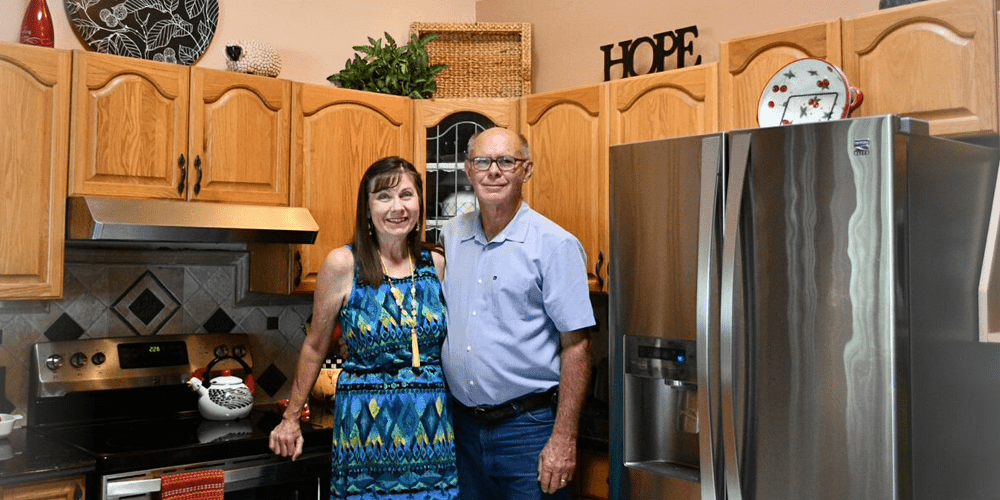 The Callahans at home in San Antonio, TX (2019)
In their careers, spare time, financial decisions, and church involvement, Miriam and Ray spend their resources protecting children. But why this calling, of all the causes they could serve?
"Supporting CERI is my way of projecting my love and my care for other people who are disadvantaged, so that they have an opportunity," said Ray.
"Kids hearts are like fertile soil, and they desperately need love," said Miriam. "It's in those formative years that we have the potential to make the biggest impact. I have felt God's love come through me, and it's not logical, but it's intense, and it's consistent, and that's how I know it's His."
"God is able to bless you abundantly, so that in all things at all times, having all that you need, you will abound in every good work." – 2 Corinthians 9:6-8 
This story originally appeared in "Together," a magazine published by the BCFS System. You can read the full story here.
You can create a legacy of generosity.
It all begins with one simple step of obedience.