"Do not judge me by my success, judge me by how many times I fell down and got back up again." – Nelson Mandela
People can overcome seemingly insurmountable hardships with just a little encouragement and a caring hand.
We see examples of this all over the world, but especially in South Africa where Children's Emergency Relief International (CERI) started its work in 2008 with services for those fighting HIV/AIDS.
Take the example of young Karabo, a South African girl who lost her family to the scourge of AIDS. She has persevered with the aid of a community-based program that helped her reconnect with her family history when she was feeling alone in the world. A local organization working in partnership with CERI utilized a program called Memory Box designed to help orphans regain silenced family memories. After learning the circumstances of her mother's death, Karabo was better able to connect with her peers and gained new meaning and purpose for her life.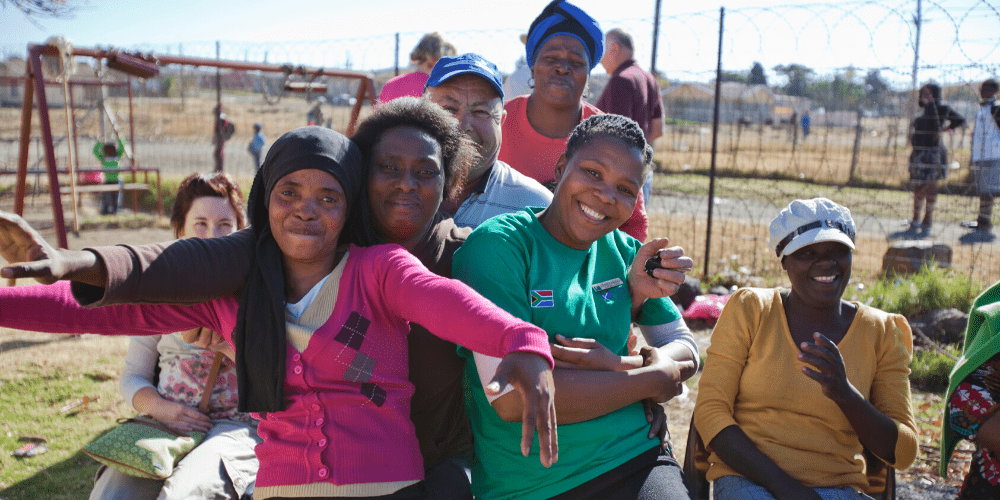 Women attending the program on self-sustainability.
Another example is Entembi Mosley, a single mother of three and grandmother of five, who has lifted herself up with the aid of a CERI program focused on self-sustainability. A group of volunteers helped her set up a vegetable garden, empowering her to nourish and strengthen her family. Mosley's garden has fed her family since 2016, generating enough for her to sell some of the produce as a further source of income.
Jaclyn Gamez, a registered nurse and a CERI volunteer, saw firsthand how much difference just a little help can make in the lives of people. She joined a CERI mission in 2016 to help build sustainable gardens and saw how the communities rose to the challenge. "Our team served many families in the Roosboom area and I know it made a difference," she said. "The neighbors came and helped (build the gardens), and then there were neighbors that learned from the mission the year before, and so, since they knew how to build the sustainable gardens for themselves, they would help out those in the community who hadn't done it before."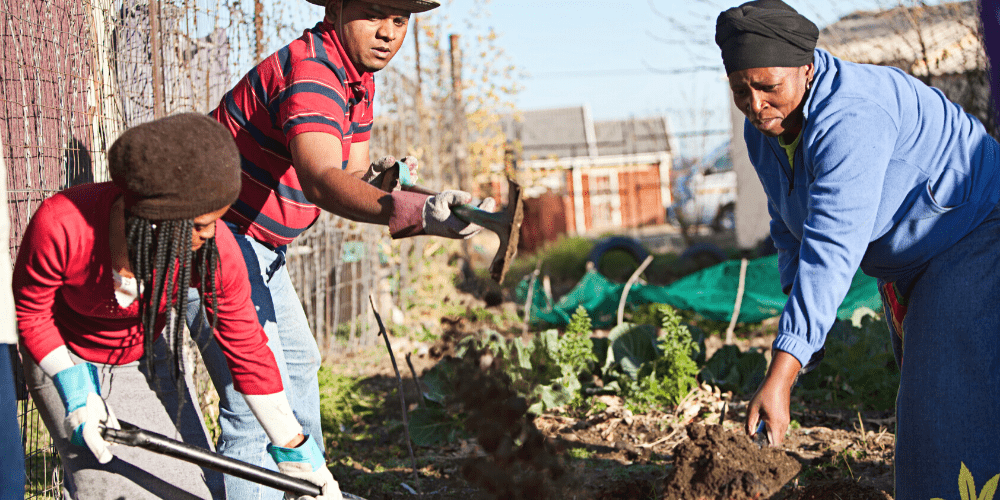 Building sustainable gardens in South Africa.
CERI Executive Director, Connie Belciug, says the organization is focused on helping keep families together and healthy by strengthening them to care for their children. "We are committed to growing our contribution in South Africa and have re-established a year-round program, which will offer ongoing support to the resilient children and families of South Africa," she said. "We work with our partner, Mpilonhle, a local nonprofit which has provided the cultural knowledge and support we needed for this next step."
CERI takes its inspiration from former South African President Nelson Mandela who spoke boldly about justice, equality and reconciliation.
"Overcoming poverty is not a gesture of charity. It is an act of justice. It is the protection of a fundamental human right, the right to dignity and a decent life." – Nelson Mandela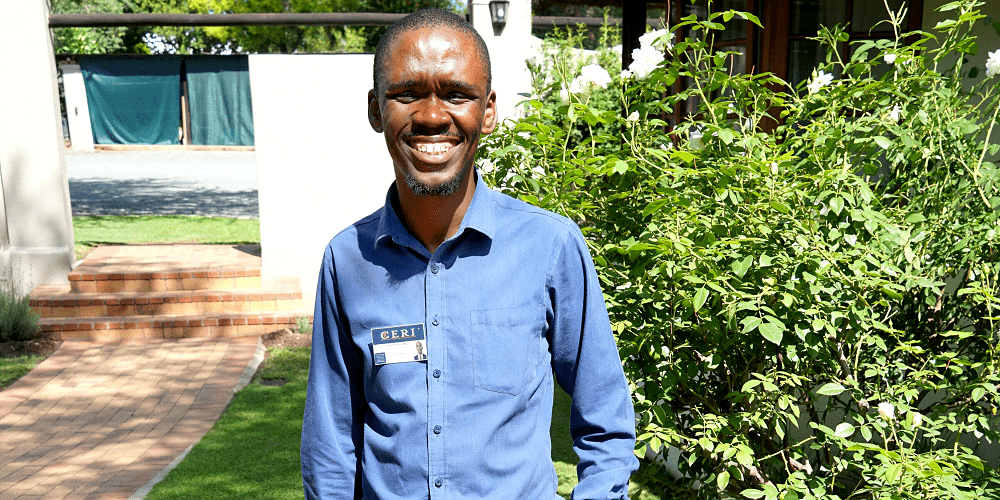 Siphesihle Khumalo, CERI's program director in South Africa..
Applying this notion beyond poverty, to orphanhood, family separation and oppression, CERI staff work with families and community partners to make a difference in the lives of vulnerable children, fueling their innate resilience and restoring their dignity.
While this is a long journey filled with challenges along the way, every step is worth it. Improving lives, rebuilding communities and giving hope takes patience and endurance as Mandela said about his own long walk to freedom.
"I have discovered the secret that after climbing a great hill, one only finds that there are many more hills to climb. I have taken a moment here to rest, to steal a view of the glorious vista that surrounds me, to look back on the distance I have come. But I can only rest for a moment, for with freedom comes responsibilities, and I dare not linger, for my long walk is not ended." – Nelson Mandela
Join our journey and support the resilient children and families of South Africa.