For Daniela, being a single mother comes with the tough decision of what to prioritize: money or food? Both take time—and time is hard to come by between her part-time work and four children at home.
Before the pandemic, the economy of Daniela's home country, Moldova, was projected to grow by 6.9% by the end of 2021. Now, it's expected to decrease -0.6% instead. For Daniela's family, work became more difficult to find, and they became cut off from family and friends due to isolation.
Throughout the pandemic, CERI has played an important role in keeping Moldovan children from going hungry. While we have always met needs, the importance of a family's income and stable sources of food have never been as apparent as now.

Food is one of the simplest ways to help children around the world. It's also one of the most important. No one understands that truth more than Daniela, who works long hours simply to provide her four children their next meal.
"I want my children to have a better life than me and never want for basic things," Daniela told us. She works hard today with the hope that her children will find stable careers and a steadier life as adults than she has been able to provide them. For the last five years, Daniela has raised her family alone and is the only source of income.
Without CERI, Daniela's family life would be difficult. She could not afford fresh fruits and would not have the social services that are vital to their physical, emotional and relational growth. The children would lack social interactions and counseling services. Daniela would miss out on valuable parent trainings.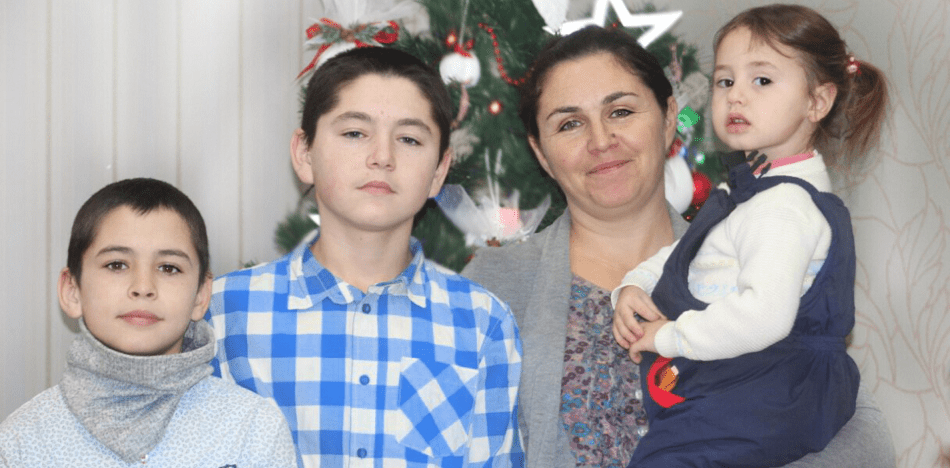 Regular CERI food packs provide Daniela with essential ingredients so she can focus on her goals for her family. Thanks to supporters like you, Daniela does not worry so often about her family's next meal.
"When my children are full, I feel good and peaceful," says Daniela.
For a single mother of four impacted by the pandemic, having one less meal to worry about can make a world of difference.
Your gift feeds a family—and provides peace of mind.
It only takes $25.