A girl is abandoned twice, finds family in CERI
Olga was abandoned at birth and then again by her adoptive parents. Through the support of her CERI case manager, sponsor and mentor, Olga went to college and was ready to face life as an adult. Olga finally found the love and affection all children need from a family.
Olga (fourth from right, top row) with CERI youth and staff  My name is Olga. I was abandoned by my parents at the hospital on the same day I was born. Shortly after that, I was adopted by a couple. My adoptive parents drank every day and could hardly take care of themselves, let alone me. The strongest memories I have to this day are of them drunk and me being cold and hungry. Eventually, the authorities took me from my parents and placed me in an orphanage.
Although the idea of family was painful to me, some of the happiest moments in my childhood were the weekends and holidays I would spend with my parents when they were occasionally sober.
My adoptive parents died one right after the other and I ended up living in the orphanage until I turned 16. During my life at the orphanage, I was never able to fill that void in my heart that was created by the lack of a mother's love. I still have painful memories of my roommates being picked up for holidays while I was left behind. Life at the orphanage made me tough. I learned how to take care of myself and not depend on others.
When I lived at the orphanage, I learned about CERI and how they helped children like me. I was soon matched with a sponsor in America and started participating in activities such as Bible studies, life skills trainings, counseling and volunteering.
I loved being involved and learning more about God's plan for my life. I also liked meeting other youth who didn't have families, just like me.

Olga (right) volunteering in the community with Ecaterina Babin (Moldova National Program Director)
After high school, I tried getting into nursing school, but the competition was too high, and I didn't get accepted. I didn't give up and instead studied preschool education. I did my best in school, practiced being responsible and did all I knew I was supposed to do to succeed.
I know I was able to come this far because I had my CERI family.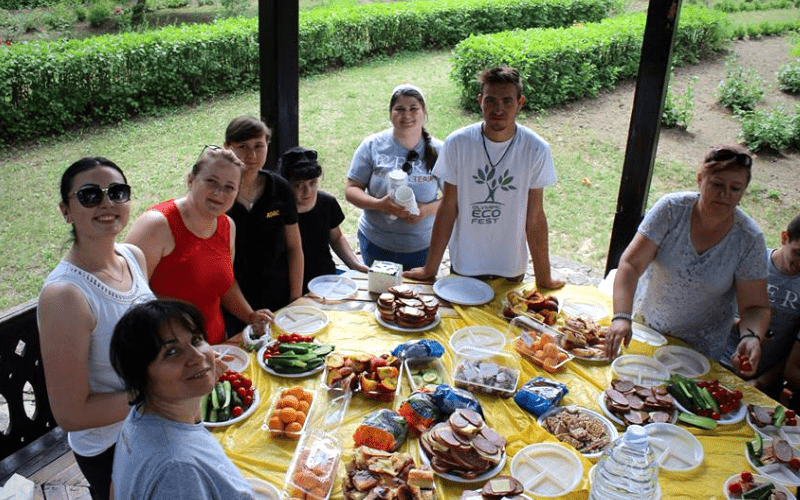 Olga having dinner with her CERI family
Through my sponsor's support, I could live in an apartment where I felt safe. When I was sick, my CERI case manager took me to the doctor. My sponsor wrote me letters. My CERI mentor supported me emotionally. When I needed anything, I knew my need was going to be met.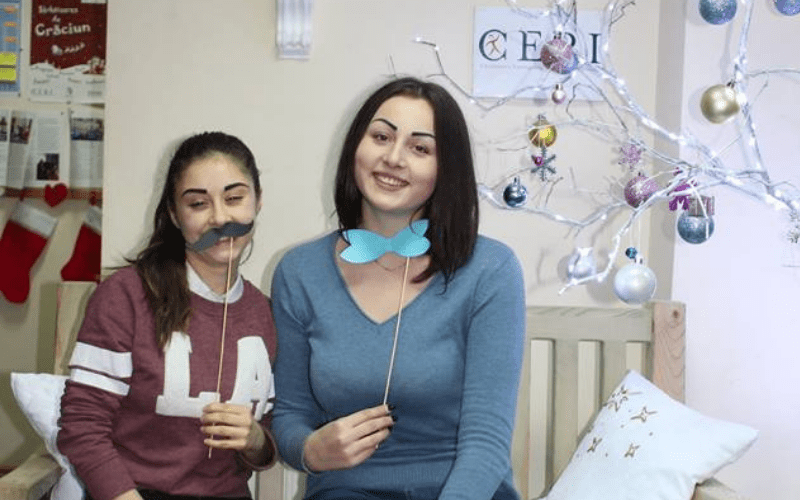 Olga with a friend at a CERI event
Recently, my case manager discovered I own a house in a suburb of the city. She took me to a lawyer and helped me complete paperwork. Now, I have my own house and know that when I am ready, I can move in.
People tell me I have a big imagination and am ambitious and passionate. I tell them I have all the reasons to be. I have my CERI family there for me, supporting, encouraging and guiding me. This is what family is.
Help children like Olga experience God's love through the love of family.