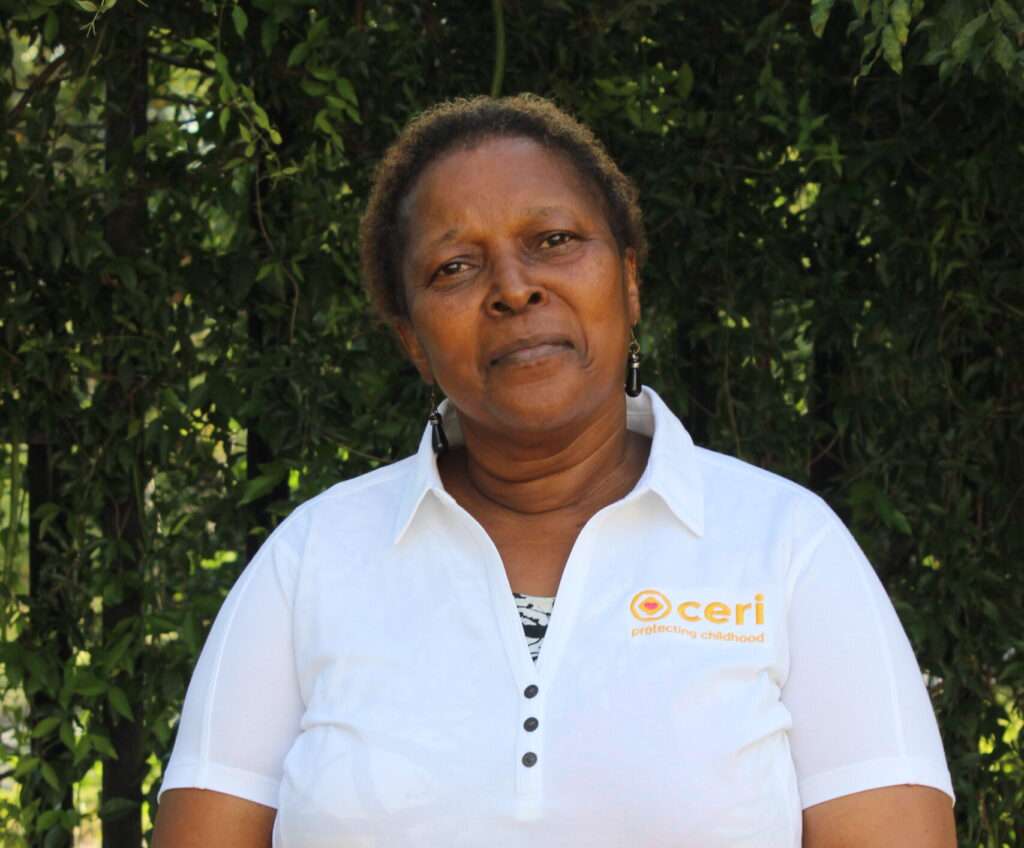 Nompumelelo Zwane
Interim National Director – South Africa
Nompumelelo (or Mpume for short) brings her expertise and sincere love for her community to her role as Interim National Director, where she supervises programs to protect children and families across South Africa.  
How It Started: 
Mpume is an experienced public health professional who worked for decades at the district level, combatting malnutrition, fighting against the HIV/AIDS pandemic, and looking out for interventions that keep people healthy. Her community engagement work started when she created the Mpilonhle Sanctuary Organization, a nonprofit that organized mobile clinics focused on HIV treatment adherence, tuberculosis testing, cancer screenings, and community health education. Her journey with CERI started in 2023, when she joined the team as the Interim National Director in South Africa.  
Why CERI? 
Mpume has always loved to help her community especially children. Her lifelong passion and work have led her to helping families overcome challenges.
Behind the Scenes:
When she's not working, Mpume enjoys spending time with her kids and grandchildren and baking sweet treats for them. She also enjoys singing gospel music at home and at church.
What Protecting Childhood Means: 
"The holistic care of the child so they can, together with their family, be ready to face life situations successfully." 
Favorite Childhood Memory: 
"Family gatherings for holiday celebrations where I could eat my grandmother's food and visit with friends and family." 
"My work with CERI has strengthened my passion to help children and their families."
– MPUME ZWANE 
We are global child advocates committed to seeing lives changed through the power of family.