Like many Sri Lankan women, Shanthaledchumi married at a young age. Though she was legally a child when she became pregnant, she managed to become a loving mother to a beautiful daughter. And though they lived in poverty, Shanthaledchumi and her family lived a joyful life.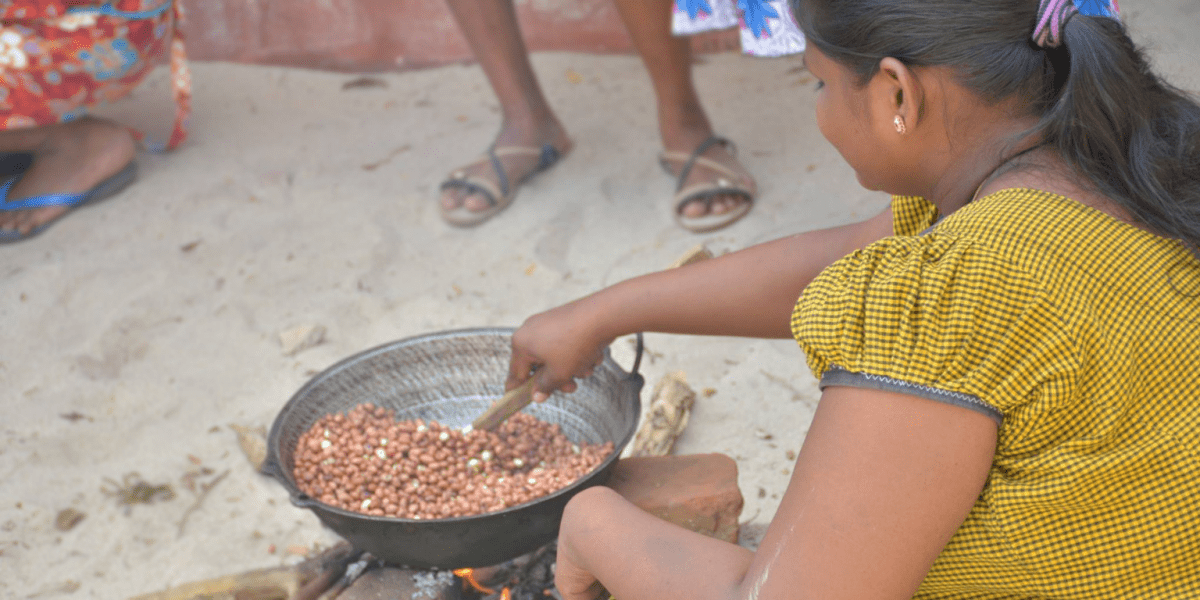 Years later, Shanthaledchumi and her husband became grandparents. Their granddaughter, Nagathevi, was born to their eldest daughter. But just before she was born, Nagathevi's father left. And shortly after her birth, her mother died from a heart attack. Around the same time, Shanthaledchumi's husband, a man who deeply loved others but could not love himself, died by suicide.
Shanthaledchumi loved and cared for her granddaughter, Nagathevi, as a parent would. Despite the immense losses their family experienced, Shanthaledchumi rose up to care for Nagathevi—because she had to, and because of her deep love for her. Their shared grief soon became their bond.
Shanthaledchumi worked tirelessly to provide for Nagathevi. She faced plenty of setbacks, including significant health problems. But she never lost hope.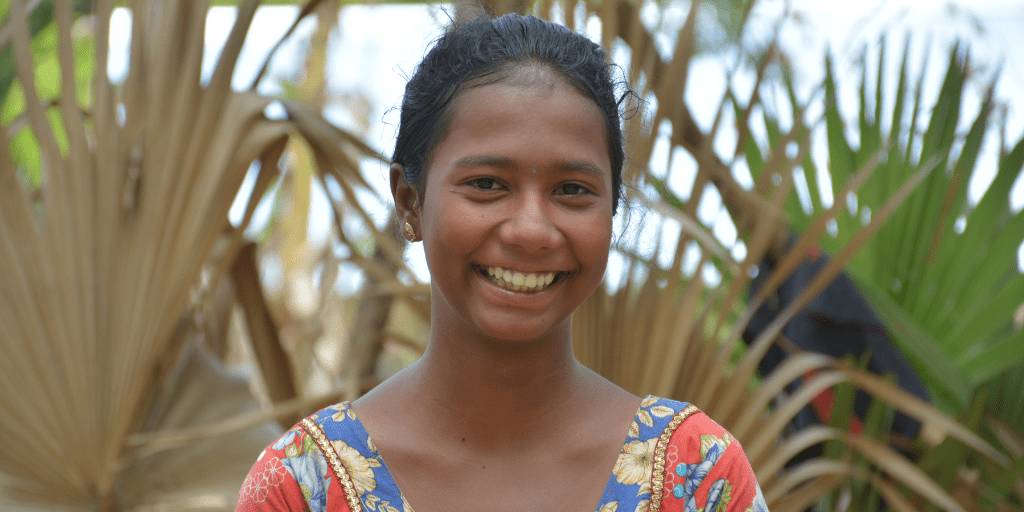 Shanthaledchumi's granddaughter, Nagathevi
Her hope paid off in time. One of Shanthaledchumi's sons was able to work as a laborer in the Middle East, sending money home and helping her meet the needs of the family. This assistance, combined with consistent support from Children's Emergency Relief International (CERI), has stabilized the family's economic and emotional standing.
Shanthaledchumi has served her children and grandchildren as a courageous mother. Her selflessness has created a better life for future generations.
You can help families of all kinds thrive.
Give the gift of family today.